Der Ibn Rushd Fund for Freedom of Thought trauert um Rim Banna
Der Ibn Rushd Fund for Freedom of Thought trauert um Rim Banna, die gestern, am Samstag, 24. März 2018, von uns ging. Der palästinensischen Sängerin gelang es mit ihrer bewegenden Musik und ihren einfühlsamen Worten, der Welt den Puls des palästinensischen Volkes und aller anderen arabischen Völker nahe zu bringen.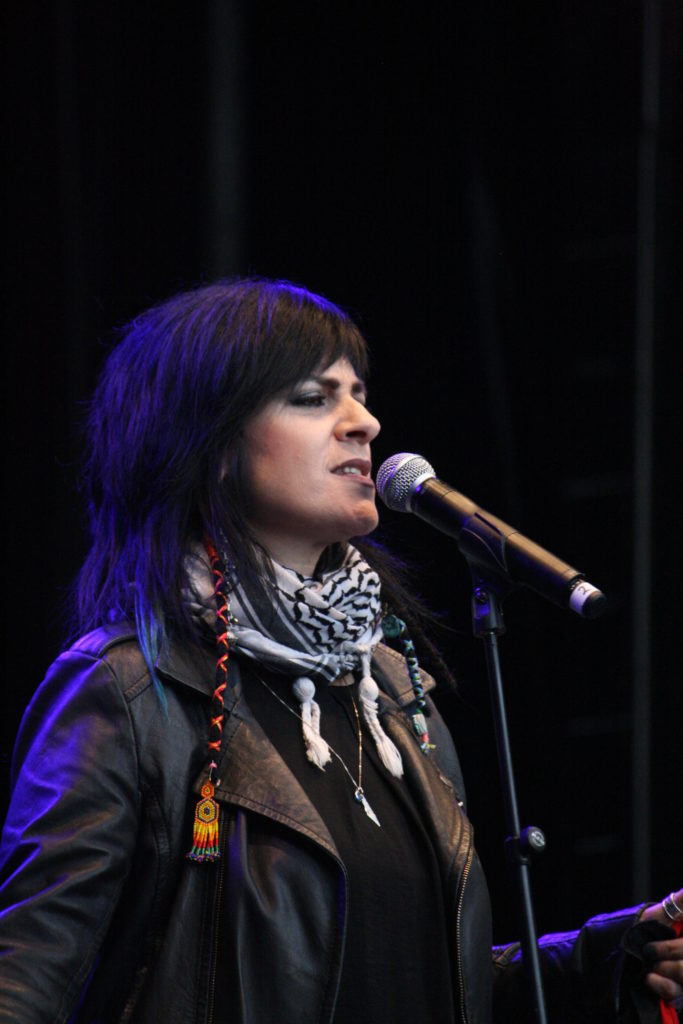 Sie unterstützte mit ihrem musikalischen Werk das Freiheitsbegehren der Palästinenser und ihren Wunsch nach einem Ende der Ungerechtigkeit. Ihre Lieder beschreiben Menschen zwischen Gelassenheit und Angst, zwischen Freude und Leiden; sie widerspiegeln ihre schmerzvolle Gegenwart und ebnen zugleich den Weg für Träume, und unterstreichen mit großer Emphase, dass man die Hoffnung auf eine bessere Zukunft immer behalten sollte.

Der Ibn Rushd Fund zeichnete Rim Banna 2013 mit seinem Preis für Freies Denken dafür aus, dass sie kritisches und kreatives Gedankengut, das für gesellschaftlichen Wandel unabdingbar ist, poetisch kondensiert in ihren Liedtexten, die sich mit dem Streben nach Freiheit, Bürgerrechten und Demokratie befassen und diese fordern.

Wir müssen heute Abschied nehmen von Rim Banna. Ihr Körper hat uns verlassen, aber ihre Seele lebt in ihren Liedern weiter; sie werden eine Inspiration für viele Generationen bleiben.

Vielen von uns im Ibn Rushd Fund war Rim eine große Bereicherung auch im persönlichen Leben. Wir trauern gemeinsam mit ihrer Familie, ihren Freunden und ihren vielen Anhängern, und wünschen ihren Angehörigen viel Kraft in dieser schweren Zeit.

Rim, Dein heller Stern wird weiter leuchten am Himmel der Kunst. Dein Kampf für Freiheit und Menschlichkeit wird uns weiter inspirieren. Du wirst uns fehlen.
© j:mag Tous droits réservés