Jóhann Jóhannsson and Rupert Gregson-Williams main winners at World Soundtrack Awards – Film Fest Gent
The 17th World Soundtrack Awards have been awarded in Ghent on the 18th October . Jóhann Jóhannsson and Rupert Gregson-Williams won Best Film Composer of the Year and Best Television Composer of the Year respectively, while David Shire received the Lifetime Achievement Award for his entire career. Guest of honour during the concert following the awards ceremony was jazz composer Terence Blanchard.
Icelandic composer Jóhann Jóhannsson, who previously scored such films as Sicario and The Theory of Everything, was awarded Best Film Composer of the Year for Dennis Villeneuve's feature Arrival. Best Television Composer of the Year went to Rupert Gregson-Williams (Veep, Wonder Woman) for scoring the Netflix-original drama series The Crown.
https://www.youtube.com/watch?v=QJSjkXgA0lY
The track City of Stars from La La Land, written by Whiplash-composer Justin Hurwitz, was awarded Best Original Song Written Directly for a Film, while Nicholas Britell was voted this year's Discovery of the Year for his Oscar-nominated score for Moonlight. The budding composer's portfolio also includes music for The Big Short, Natalie Portman's directorial debut A Tale of Love and Darkness and Battle of the Sexes among others.
Having scored Hilde Van Mieghem's feature Speechless, Belgian jazz pianist Jef Neve won the award for Best Original Score for a Belgian Production, while American composer Gavin Brivik took home the SABAM Award for the Most Original Composition by a Young International Composer. Finally, the Public Choice Award was presented to Slumdog Millionaire-composer A.R. Rahman for creating the music for Gurinder Chadha's Viceroy's House.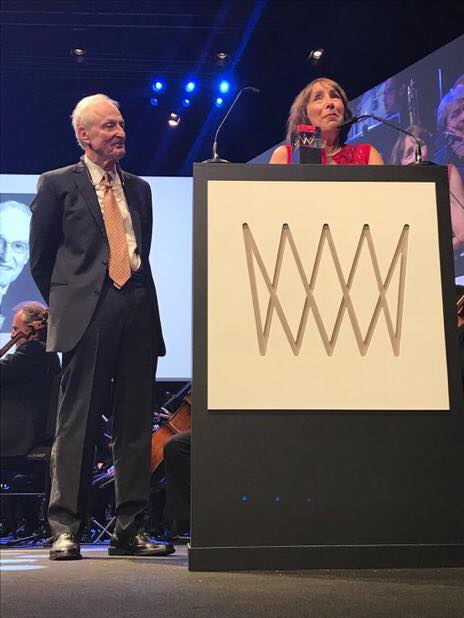 David Shire was granted the Lifetime Achievement Award, acknowledging his considerable and varied contribution to film music. During his impressive career, Shire worked with such great American directors as Francis Ford Coppola (The Conversation), Alan J. Pakula (All the President's Men), George A. Romero (Monkey Shines), David Fincher (Zodiac) and Martin Ritt for whom he wrote the Oscar-winning music score of Norma Rae. Although his scores are often jazz influenced, Shire regularly showed proof of his versatility by scoring films like Saturday Night Fever and Raid on Entebbe.
You can follow the WSAwards playlist on Spotify.
Malik Berkati
© j:mag Tous droits réservés
Enregistrer