Berlinale 2019 – Quote of The Day #1 : Juliette Binoche & Sebastián Lelio à propos des plateformes de streaming
Juliette Binoche :
D'un côté cela fragilise le cinéma indépendant et c'est quelque chose que l'on doit questionner. D'un autre côté cela ouvre de nouvelles perspectives.
Sebastián Lelio :
La mort du cinéma a été déclarée plusieurs fois dans son histoire ! Mais tant qu'il évolue, il reste vivant ; le cinéma ce n'est pas du 35 mm mais raconter des histoires. Ceci dit, je me pose des questions sur l'expérience cinématographique collective et sur grand écran, et pour moi cette expérience fait partie du cinéma. Je ne pense donc pas que le cinéma va mourir de sitôt à cause du streaming, mais je soutiens son maintien dans les salles !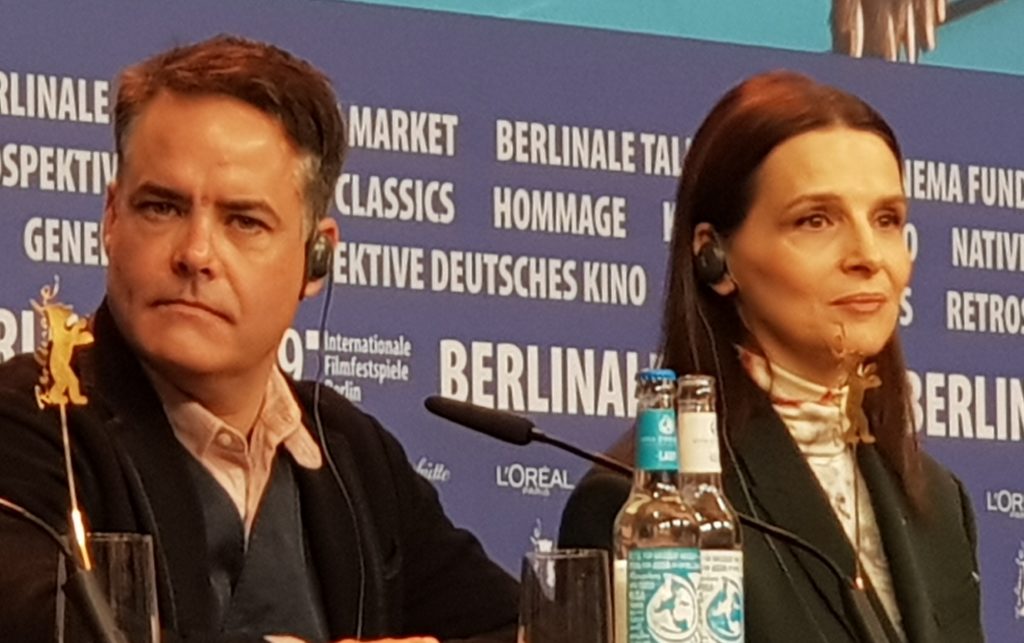 Malik Berkati, Berlin
© j:mag Tous droits réservés