Pressions diplomatiques intolérables faites sur le festival du film documentaire DocLisboa (18-28 octobre 2018)
Du 18 au 28 octobre aura lieu la 16e édition du festival international du film documentaire – DocLisboa. Le genre documentaire – par sa nature même de représentation d'une réalité, certes subjective et scénarisée mais touchant directement au réel – est plus exposé que les autres genres cinématographiques à la pression et censure politiques.
C'est ce qu'il vient d'arriver aux responsables du festival lisboète qui ont reçu cette fin de semaine des pressions de deux ambassades leur demandant d'annuler des films de leur programmation ou de réécrire les textes les concernant dans leur programme. Gloria Zerbinati, l'attachée de presse pour l'international du festival a alerté les médias et les acteurs culturels de ces pressions inadmissibles et nous a communiqué les titres des deux films en question:
L'ambassade d'Ukraine au Portugal a demandé au festival de retirer le film d'Aliona Polunina, Their Own Republic, de son programme.
L'ambassade de Turquie au Portugal a demandé au festival de changer le synopsis et le matériel de presse du film primé à Cannes en 1982 et présenté dans une version restaurée à nouveau à Cannes en 2017 : Yol – The Full Version de Yilmaz Güney et Şerif Gören ainsi que du film de Charles Urban : Armenia, Cradle of Humanity.
Par ces temps où des journalistes se font assassiner ici même, en Europe, où des hommes et femmes politiques n'hésitent pas à jouer au jeu dangereux de la désinformation et attiser la défiance populaire envers les médias, à soutenir directement des tentatives de censures, qu'elles soient politiques, économiques, idéologiques ou religieuses, dans le champ culturel ou ne pas intervenir – ce qui revient au même – pour la défense de la liberté d'expression, où chaque engagement citoyen peut arbitrairement tomber sous le coup de l'intimidation juridique (délit de solidarité, perte de pavillon maritime, procès en diffamation, etc.) , il est absolument nécessaire de défendre les espaces d'expression, d'ouvrir les domaines de connaissances, d'élargir les lieux de débats. C'est pourquoi nous déplorons cette tentative d'ingérence diplomatique dans le déroulement du festival DocLisboa et relayons ci-dessous la déclaration de l'équipe du festival (en anglais) qui invite tous ceux qui sont intéressés par les sujets en question de venir en débattre dans le respect de la pluralité des opinions.
Malik Berkati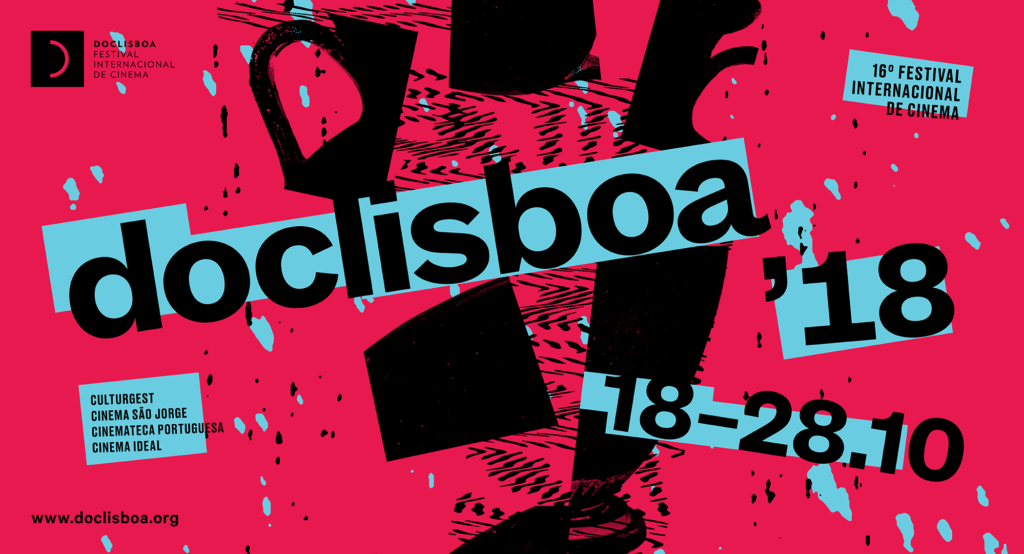 DOCLISBOA WILL NOT ACCEPT EXTERNAL PRESSURES UPON ITS PROGRAMMING OR ITS POLITICAL POSITIONING

Over the past two days, Doclisboa has received pressures from two Embassies to remove films from its programme, or to review texts in its materials. In particular, a film of the International Competition and texts related to the focus Sailing the Euphrates, Travelling the Time of the World.

No one in the Apordoc team has a memory of that having happened before, and we see this as a disturbing sign.

Doclisboa was created by Apordoc – Association for Documentary in the sense of promoting and disseminating documentary film culture, in its freedom, diversity and testimonial force. It is in this spirit that the present festival team works, honoring it.

Thus, we see with extreme concern these pressures, coming (officially and unofficially) from international representatives here in Portugal. This, from our point of view, reveals that there is already the conviction that a film festival (or, we assume, any other cultural and artistic project) is open to repositioning its discourse or reconsidering its programme due to external political and geographic interests. This press release serves to make it clear that Doclisboa is entirely free, autonomous in its programming, and this team will continue to strive for that to be so. We only have as our partners entities that respect the values we also defend, which are the values of democracy, free speech, and justice.

Naturally, a festival like ours shows films that are by no means consensual – films that, because of their implication to the world and the present, deal with complex subjects that are often not debated or even concealed by political powers in different countries and contexts. In addition, there are issues where we believe that neutrality is not possible and, although we do not publicly state them, this can be understood by our programming, our texts, and, of course, the embassies with which we choose to maintain contact. We believe that our work is not neutral. And while these events worry and sadden us, they are also a sign that we are working consistently with what we stand for.

Therefore, we invite all embassies in Portugal, as well as all governmental institutions, whether or not they have critiques or questions with our programming or with our publications, to attend the public debates we make about the films during the festival and all year long, and we invite them to exercise, with the public, their right to indignation, to criticism, to dialogue. Only then can our programming generate productive and open debates. If they are not willing to do so, refrain from taking any steps to condition the festival, as this will be fruitless.We live in a country where it is still possible to plan a film festival which, with public and private support, exercises its artistic freedom in full. We know very well how much this situation is threatened in other countries, more and more. We will always strive to ensure that artistic creation in Portugal is always free. Filmmakers, producers, colleagues and spectators are our companions and deserve our respect and integrity. Doclisboa is a territory of discussion and not of censorship.

Doclisboa's team
https://www.doclisboa.org/2018/en/
© j:mag Tous droits réservés