Female Voice of Afghanistan – virtuelles Musikfestival 15.-18.10.21 auf YouTube – Zeitgenössische Oper Berlin-CrossGeneration media
Afghanische Sängerinnen, vorgestellt in kurzen filmischen Portraits, treten in Konzerten auf und treffen virtuell auf in Europa lebende Musiker*innen, um gemeinsam neue Songs zu schaffen.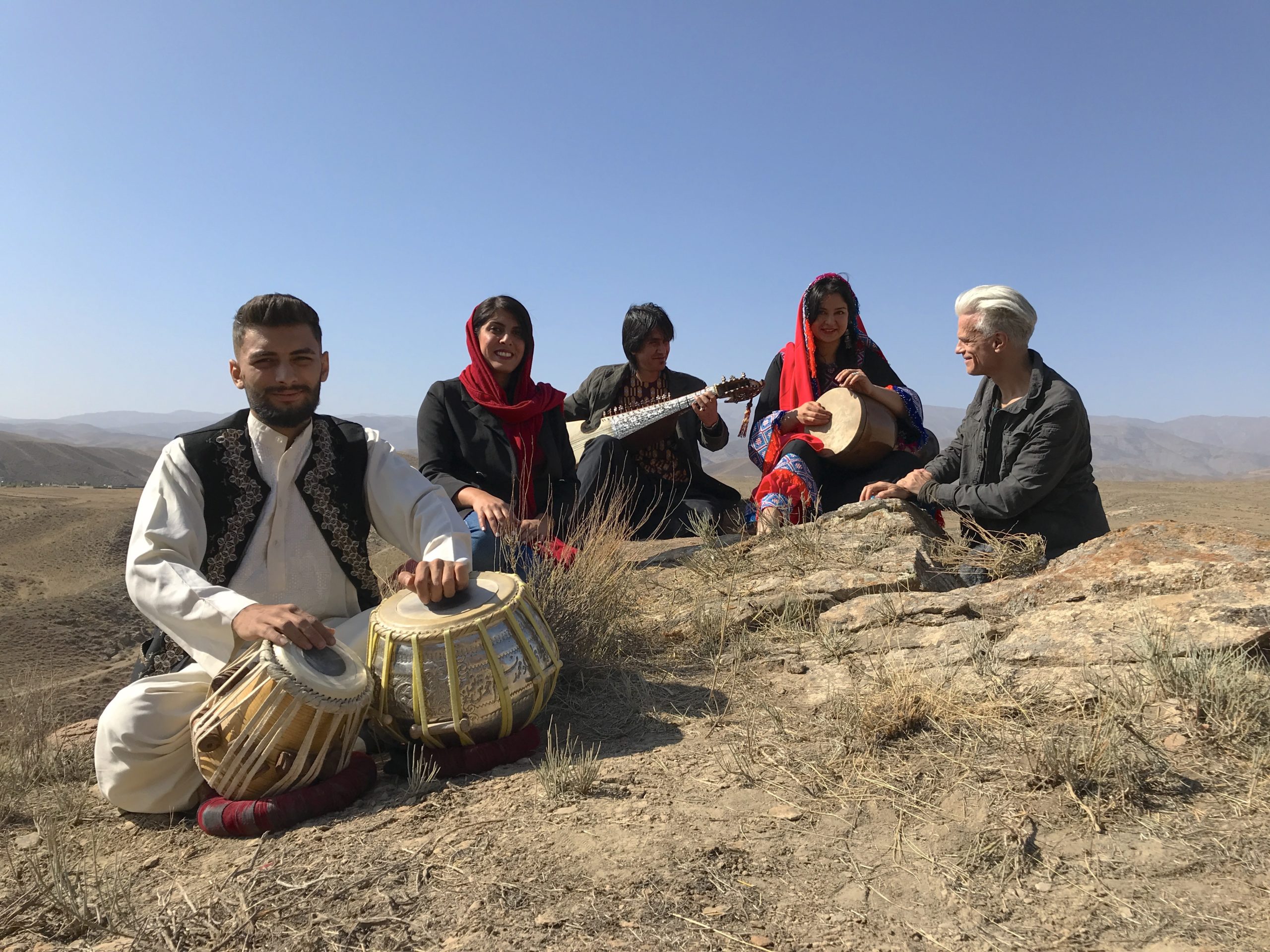 Im Juli 2021 reisten die Musikethnologin Yalda Yazdani und der Leiter der Zeitgenössischen Oper Berlin (ZOB) Andreas Rochholl für vier Wochen nach Afghanistan um dort lebende Sängerinnen zu filmen. Niemand konnte es zu diesem Zeitpunkt ahnen, dass es die letzte Möglichkeit sein würde, das Leben dieser Künstlerinnen vor der Machtübernahme der Taliban zu dokumentieren.
Nach den zwei erfolgreichen Festivalausgaben (2017/2018) und dem Dokumentarfilm The Female Voice of Iran (2020) sollte die Vision "wir wünschen, dass diese Stimmen über alle Grenzen hinweg gehört werden" auch für Künstlerinnen in und aus Afghanistan umgesetzt werden. Wie zuvor wurden neue künstlerische Verbindung zu Musikern aus Europa realisiert – das alles unter der Herausforderung, die pandemiebedingte und geographische Distanz kreativ zu überwinden. Die komplexe politische Situation vor Ort sowie verschiedenen Pandemie-Szenarien stellten die Macher vor enorme Herausforderungen.
Neun Sängerinnen mit unterschiedlichen biographischen und musikalischen Hintergründen werden porträtiert: Mashal Arman, Rouya Doost, Gulshan, Freshta Farokhi, Sumaia Karimi, Sadiqa Madadgar, Naria Nour, Wajiha Rastagar und Ghawgha Taban; zusätzlich wird es eine musikalische Lesung mit der Autorin Mariam T. Azimi geben.
15.-18. Oktober 2021 : https://www.youtube.com/c/CrossGenerationMedia
Malik Berkati
© j:mag Tous droits réservés