Retrospektive Anna May Wong im Kino Arsenal Berlin – 01.06.2018–29.06.2018
Vor 90 Jahren, kam Anna May Wong (geborene Wong Liu Tsong, 1905–1961) in Berlin an – mit grossen Erwartungen. Die erste amerikanische Schauspielerin chinesischer Herkunft – ihre Grosseltern waren Mitte des 19. Jahrhunderts nach Kalifornien eingewandert – war zu diesem Zeitpunkt bereits ein in den USA wie international gefeierter Film- und Medienstar: glamourös, von blendender Schönheit und Sex-Appeal. Vor dem Hintergrund der politischen, gesellschaftlichen und wirtschaftlichen Ausgrenzung der chinesisch-stämmigen Bevölkerung in den USA änderte ihr Erfolg nichts an der Tatsache, dass Wong in den 20er und 30er Jahren nur ein enges Spektrum an zumeist stereotypen, dem "Exotischen" verpflichteten (Neben-)Rollen angeboten wurde.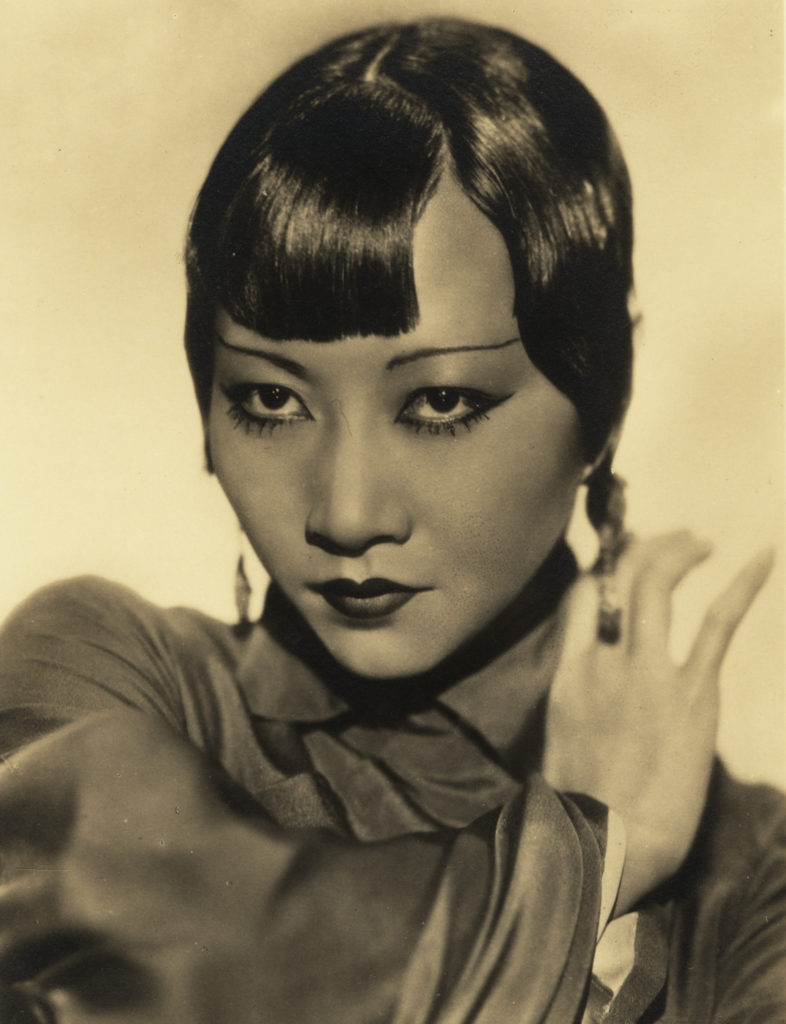 Star, Ikone, Grenzgängerin
Immer wieder "scherzte" sie über die tausend Tode, die sie während ihrer Filmkarriere gestorben sei: als entweder sanftmütige oder berechnende Dienerin, als opferbereite, unglücklich Liebende oder als bösartige Femme fatale – Rollen, denen sie stets Würde und Feinheit zu verleihen suchte. Hauptrollen waren rar, Romanzen mit happy endings eine Seltenheit. In der Hoffnung auf größere künstlerische Entfaltungsmöglichkeiten reiste sie ab Ende der 20er Jahre mehrmals nach Europa. In Berlin, später in London und Paris begeisterte sie mit ihrer Grazie und Eleganz, ihrer schauspielerischen Wandlungsfähigkeit zwischen Erotik und Schalkhaftigkeit, ungestümer Energie und kalkulierter Coolness das Kino- und Theaterpublikum wie die jeweiligen Kunst- und Kulturszenen gleichermaßen. Wongs Hoffnung, den Normierungen, Rollenfestlegungen und Stereotypen Hollywoods zu entkommen, erfüllten sich nur bedingt. Im Gegensatz zur damaligen Begeisterung des Publikums und zur weltweiten Berichterstattung über ihre Filme, ihre Reisen nach China, ihr Werben für ein besseres Verständnis der chinesischen Kultur in den USA und Europa sind die Filme mit Anna May Wong – abgesehen von The Thief of Bagdad (von Raoul Walsh, 1925) oder Shanghai Express (von  Josef von Sternberg, 1932) – in Deutschland selten zu sehen. Ihre dem widrigen politischen Klima abgetrotzte Karriere zeichnet das Programm in elf Filmen und einer Dokumentation nach und würdigt Anna May Wong nicht nur als aussergewöhnliche Schauspielerin, sondern auch als Grenzgängerin und Vermittlerin zwischen den Kontinenten und Kulturen.
Programm:
Grossstadtschmetterlin. Ballade einer Liebe  (Richard Eichberg, D/GB 1929, 1.6., Einführung: Yiman Wang, University of California, Santa Cruz, Musikbegleitung: Eunice Martins, Abril Padilla & 6.6., am Flügel: Eunice Martins)
Anna May Wong: In Her Own Words (Yunah Hong, USA 2011, 2. & 17.6.)
The Toll of the Sea (Chester M. Franklin, USA 1922, 2. & 19.6., am Flügel: Eunice Martins)
Daughter of Shanghai  (Robert Florey, USA 1937, 3.6., Einführung: Yumin Li, Humboldt-Universität Berlin & 8.6.)
Shanghai Express (Josef von Sternberg, USA 1932, 4. & 26.6.)
The Thief of Bagdad (Raoul Walsh, USA 1924, 5. & 25.6.)
Song. Die Liebe eines armen Menschenkindes (Richard Eichberg, D/GB 1928, 7. & 21.6., am Flügel: Eunice Martins; 21.6.: Einführung: Michael Wedel, Filmuniversität Babelsberg Konrad Wolf)
Daughter of the Dragon (Lloyd Corrigan, USA 1931, 8. & 11.6.)
Chu Chin Chow (Walter Forde, GB 1934, 9. & 13.6.)
Picadilly (Ewald André Dupont, GB 1929, 9. & 16.6., am Flügel: Eunice Martins, am 16.5., Einführung: Tim Bergfelder, University of Southampton, GB)
The Flame of Love (Richard Eichberg, GB/D 1930, 10. & 23.6.)
Tiger Bay (J. Elder Wills, GB 1934, 22. & 29.6.)
© j:mag Tous droits réservés